News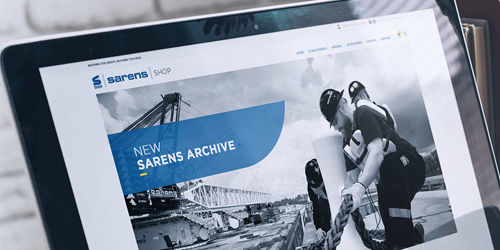 Welcome to Sarens Shop!
Welcome to the brand new and refreshed Sarens Shop! Sarens has done its best to create a beautiful shop in which Sarens fans can not only buy products, but also be part of the Sarens community. We are excited to share with our Sarens fans a brand new web design, greater merchandising assortment, and many extras for all of you. In the coming weeks, more new products will be introduced, including apparel, accessories, and three outstanding new scale models! So, keep an eye on our webshop!
If you are a Sarens fan, you can now join the Sarens Club to earn special Sarens Blue Points. Sarens Club members can also enjoy extra perks in the Blue Room! Explore here (you must be logged in to view this page) what it is.